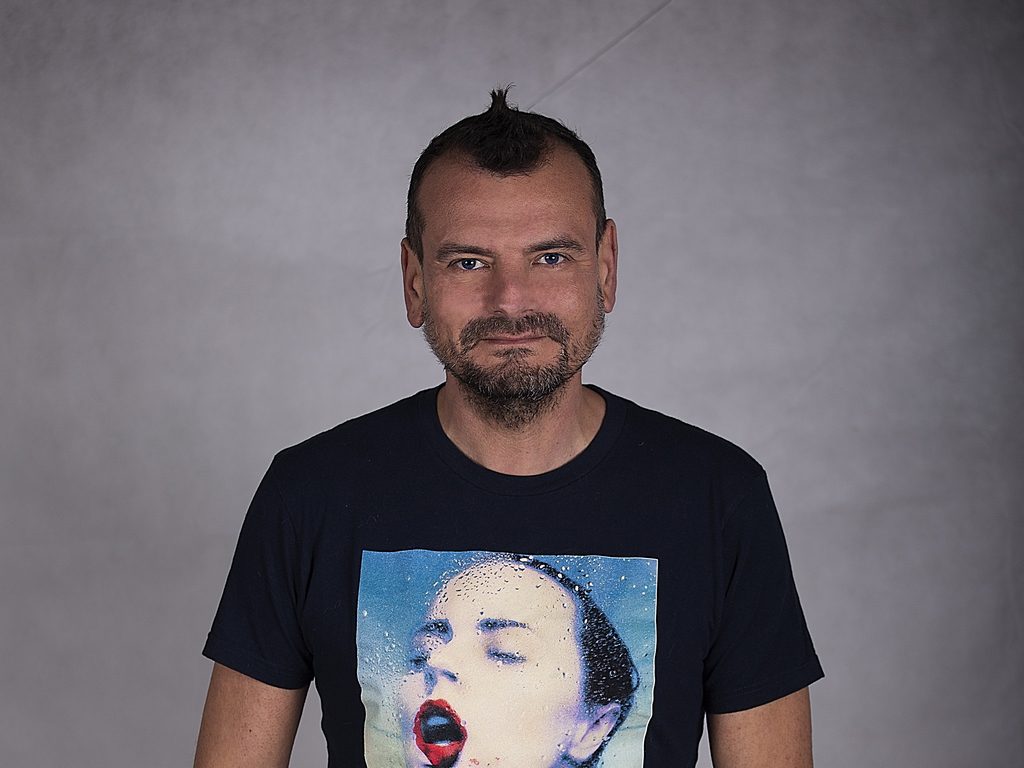 Paco García
Paco García, Eldense de nacimiento, recaló en las cabinas gracias a su gran interés por la música, apasionado melómano e influenciado por la música electrónica. Al principio tecno pop (Soft Cell, Duran Duran, Spandau Ballet, Depeche Mode, Human League, kratfwerk, etc) después Electronic Body Music (Front 242, Neon Judgement, A Split Second, etc) siempre combinando con música pop rock (Rem, The Cult, The Cure, The Sisters of Mercy, The misión, etc.), después la música dance que venia del Reino Unido, Italia, Alemania, Usa… Viviendo el Acid, el energy y mil más hasta nuestros días en los que hay muchísimos estilos de música, pero a la que él gusta denominarla genéricamente, "Música de Baile". Ya que en esencia, es la música que nos hace movernos a su ritmo.
Paco García es uno de los Djs referentes de todo el suroeste español, Metro dance club, Pacha, Zoo y mas tarde residente durante 15 años en la mítica sala KKO, con llenos continuos durante todo ese transcurso de tiempo. Su inconfundible estilo a la hora de pinchar, le ha hecho tener una legión de seguidores donde quiera que toque y escuchan sus sesiones, remixes y producciones tanto en Soundcloud como en Mixcloud.
La radio como medio de comunicación, ha formado parte de su vida como profesional realizando conjuntamente con su amigo Juan Matea, un programa de radio durante 15 años. Aspecto que le ha influido sobremanera para adaptarse a los nuevos medios. Actualmente realiza programas semanales en MDT Radio, Loca fm y colabora en Flashback Dance.
Ha actuado en importantes festivales y míticas salas de nuestro país, dejando su característico sello personal. Su faceta como productor le ha llevado a realizar numerosas producciones y remezclas, reconocidas internacionalmente. Se podría decir que es el causante del auténtico sonido KKO y buque insignia de un estilo que se ha mantenido intacto, evolucionando y siendo combinado a las mil maravillas con el impartido por su compañero de cabina Di Carlo.
A día de hoy sigue inmerso en el estudio de grabación finalizando nuevas producciones que pronto saldrán a la venta y con las que intentará conseguir nuevos éxitos con un estilo totalmente renovado.
Actualmente, combina su trabajo en cabina y producción, con labores de promotor en las cuales participa activamente organizando fiestas por diferentes salas.
¿Necesitas más información de Paco García?